Asphalt Cutbacks, Inc. was founded and established by George N. Bizoukas in November of 1984 in Hammond, Indiana. A family-owned and operated company, we have been supplying industrial asphalts and industrial cutbacks to the industry for approximately 17 years. Initially, Asphalt Cutbacks, Inc. produced only "cutback asphalt." Today, the company produces a multitude of industrial graded asphalts, either blended or oxidized (air-blown). We have since outgrown our name, but will always be Asphalt Cutbacks, Inc. or A.C. I. as known throughout the industry.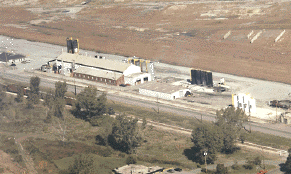 Aerial view of our facility.
We are easily accessible from any major highway. See directions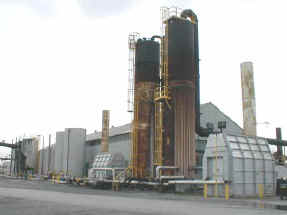 Our products are used in Roofing materials, Industrial coatings, Driveway sealers, Foundation coatings, Industrial and Architectural waterproofing, Automotive rust-preventive, Color/Varnish in paints, Aluminum fiber coatings, Rubber compounding, and more.